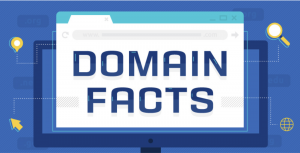 Anyone with access to the internet, a credit card, and an email address can successfully register an available domain name through a domain name registrar.
Domain names are registered for a period of time. It is more of a rental rather than a buying. Once the domain name gets close to the expiry date, you have the option of renewing the registration or letting it go.
Did you know you could make money by registering domain names? Normally, domain names are registered to be connected to a website. Most people buy a domain or two before choosing a decent web hosting company which can host their websites. Others buy domain names in bulk only to resell them for a profit, without bothering with website maintenance and development.
How much money can be made on selling a catchy domain name?
A lot, really, but it depends on what others think your domain name is worth. You should look at some basic factors when choosing a domain.
The top 10 most expensive domains indicate what sells and why.
At number 10 is sex.com. In 2010, the registrant let this domain go for 13 million dollars.
At number 9 was bankaholic.com that went for 15 million dollars in 2008.
Number 8 on the list is insure.com at 16 million dollars in 2009.
Number 7 was 360.com at 17 million in 2015.
Number 6 was internet.com at 18 million in 2009.
The top 5 sees a rather large jump in the sale price. Number 5 was privatejet.com fetching 30.1 million dollars in 2012.
2007 saw vacationrentals.com sell for 35 million at number 4.
Number 3 saw insurance.com go for 35.6 million dollars in 2010.
The 2nd most expensive domain sale is carinsurance.com purchased by an internet marketing service company by the name of QuinStreet Inc. It fetched 49.7 million in 2010.
The most expensive domain name so far is lasvegas.com. In 2005 is changed ownership for 90 million dollars. However, the total amount is to be paid over a 35 year period.
Although these top 10 domain name sales are large sums of money, it is likely easier and less expensive to start with not so popular domain names and build up your empire from there.
Check out the infographic below to get a better idea about the real value of domain names.
Infographic URL: https://hostingtribunal.com/blog/domain-facts-infographic/