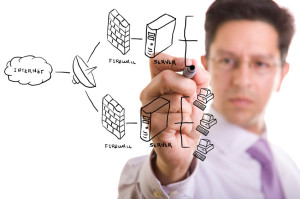 Network Assessments
Networks aren't just about routing, switching and wireless solutions. There's a lot more that goes into enabling a network that helps connect organizations and enables the deployment of latest market trends such as big data, cloud, and mobility.
Let us help you discover the scale-up / scale-down capabilities of compute and store environments in your network. By relying on the swissns GmbH Network Assessment experts for consulting, execution and support, you can effectively prepare, implement and operate your network easily, effectively and securely. We give you network solutions that help solve your immediate business problems and also provide insights and solutions for your future needs.
Providing Analysis Driven Initiatives for an Agile Network
When you are looking to deploy new network-wide applications and technologies, the swissns GmbH Network Assessment Services offer a structured methodology that gets the job done. Consolidation, virtualization or centralization, whatever your aim may be, our network assessment solutions can help you accomplish your objectives by collecting and scrutinizing comprehensive data of your network's distinctive characteristics.
Our services include an end-to-end assessment of your environmental readiness, GAP analysis, , RISK nalysis, program planning and all of it is done to provide you with an all-inclusive report containing our recommendations and roadmap.
Connect with the swissns GmbH experts to define high-level strategies, network design and blueprints, and transition strategies to help your business IT networks operate in a better manner.
Typically, a network assessment analyzes performance of these:
Server configuration and network devices
E-mail, database, web services and other applications
Disaster recovery capabilities
Remote access setup
Security implementation
Wiring and switch configuration
The swissns GmbH Assessment experts draw upon their experience that includes a trusted cache of test methodologies, systems, and expertise. Our team proves the investments made by our clients will be paid back in full when they meet the performance and security needs of their organization.
Please contact us to find out more about our network assessment services.