Why you need an SSL Certificate
Secure your website & improve prestige

By adding SSL (Secure Sockets Layer) you will be establishing an encrypted link between a web server and a browser. This link ensures that all data passed between the web server and browsers remain private and integral between the websites and the viewers. Chosen by a million users, SSL certificate adds a prestige to your website instantly.

Ensure customer transactions

SSL provides the protection of their online transactions with their customers while complexities of the SSL protocol remain invisible to your customers. A key indicator lets users know they are currently protected by an SSL encrypted session - the lock icon in the lower right-hand corner, clicking on the lock icon displays your SSL Certificate and the details about it.

Rank higher in Google

With SSL certificate your website can rank higher in Google. The browser checks each website how secure it is to connect to it. When there is a SSL certificate to the website, the browser then checks its expiry date and its Certification Authority (CA). If it is issued from an authorised as trusted CA, the browser will display without a warning. Google as well as other companies with web browsers authorises the trusted CA, thus a website with the SSL certificate will rank higher.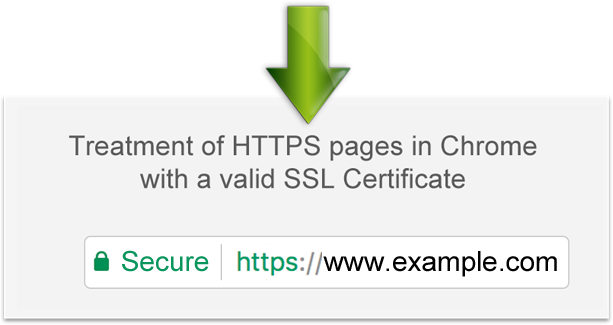 Scroll up