Fast and reliable recovery of your apps, systems and data on any device from any incident
Next generation, full stack AI/ML based protection against malware incl. ransomware and cryptominers
Comprehensive yet simple endpoint management toolkit, which saves IT resources
One solution integrates backup, disaster recovery, AI based protection against malware and
ransomware, remote desktop, and security tools in a single agent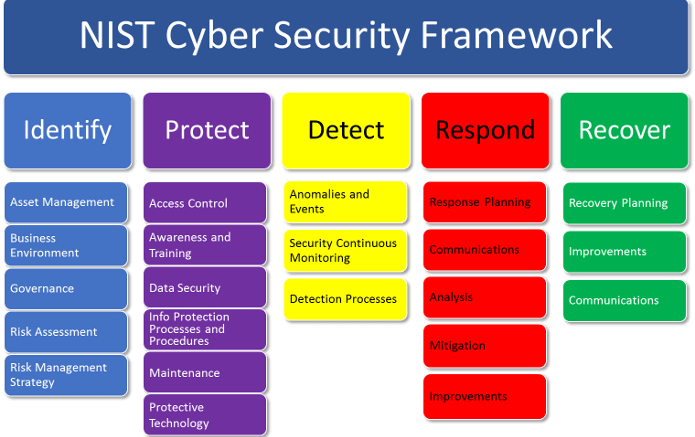 Auto-discovery new devices
Remote agent installation
Backup and Disaster Recovery
Unified Protection policies management
Defences against malware / ransomware
Hard drive health control
Patch Management integrated with Backup
Rescue with bootable media
Backup and Disaster Recovery
Forensic information in backups
Function areas are grouped according to the NIST Cybersecurity Framework
A Unified Protection Plan
The protection plan is a new approach to manage and bind all data protection layers at once:
Backup
Anti-malware protection
URL filtering
Windows Defender Antivirus Management
Vulnerability Assessment
Patch Management
Data discovery (Data Protection Map)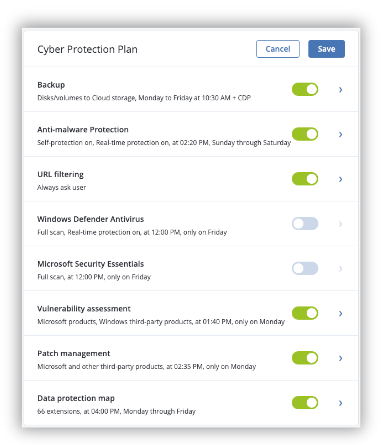 Continuous Data Protection
Gain safe and instant remediation without data loss and close to zero RPO
Define the list of critical apps (use predefined list or add your own) for every device that users are working with most often.

Acronis agent monitors every change made in the listed applications.

In case of a malware infection you can restore the data from the last backup and apply latest collected changes, so no data is lost.

Choose files for continuous protection out of the data selected for backup. The software will back up every change of these files. You will be able to revert these files to the last change time.

Ensures users won't lose their work in progress IT controls what is continuously backed up Office documents, financial forms, logs, graphic files, etc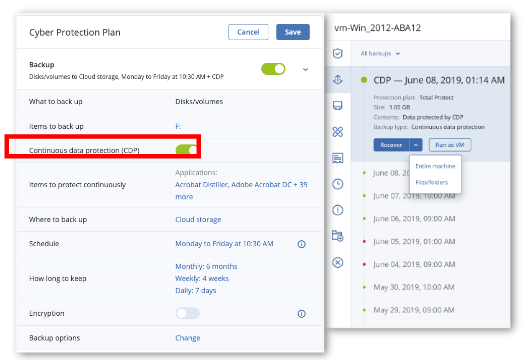 Integration of AV updates and patch management into recovery process
OS image in the backup can have malwares. Safe recover allows to restore OS image without found malware to avoid reinfection after restore.
Updates the anti-malware database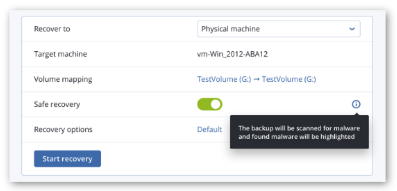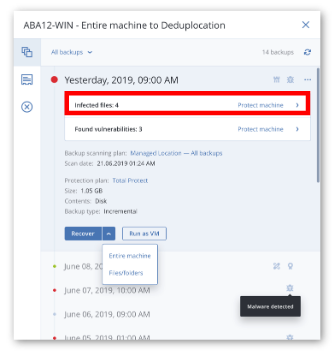 Malware Scan in Cyber Cloud
Anti-malware scanning of backups to provide additional security
Scanning of disk backup in Acronis Cyber Cloud in order to find malware infections ensuring user restores malware free backup and files.
Reduces loads of client endpoints
Be sure only clean files are recovered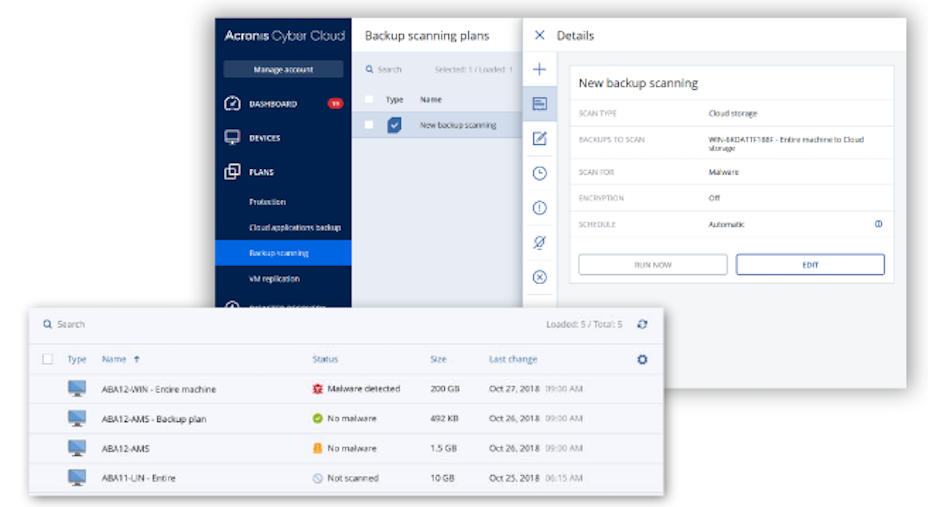 Use CPOCs alerts to mitigate the risk from upcoming/existing threats:
Cyber Protection Operation Centers (CPOC) monitor the cybersecurity landscape and release alerts. We propose smart remediation actions based on these security alerts. Can result in more frequent backups, deeper AV scans, specific patch installs, etc.
Minimise business downtime when facing issues like a malware epidemic,
natural disaster, etc.
Reduce reaction times
Avoid data loss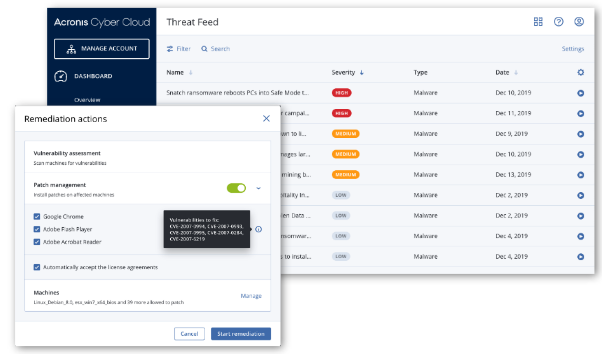 Protect Against Bad Patches
Back up endpoints before patching to enable quick rollback to working state
A bad system patch can render system unusable. Patch management rollbacks have limitations and can be slow. Create an image backup of selected machines before installing a system or application patch.
Recovery from the Image backups are the fastest and easiest way to revert to a usable state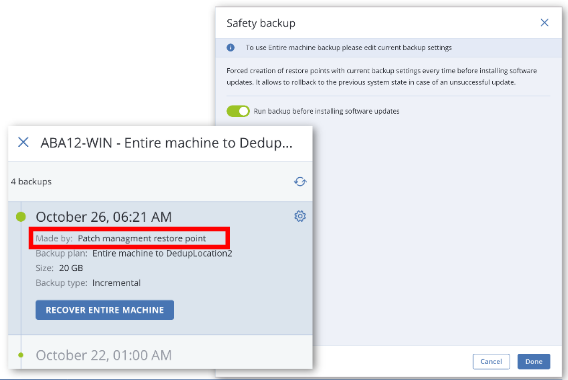 Back up vital data as well as information that's useful for future analysis
Sector by sector backup
Raw memory dump
Running processes snapshot
Collected data stored in the backup, so any removed data can be found and used as evidence by forensic investigators.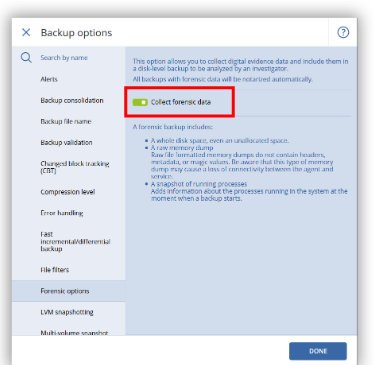 Data discovery (Data Protection Map)
Use automatic data classification to track the protection status of important files. OT will be alerted to whether the files were backed up or not.
Data distribution across the endpoints is clearly visible
Protection of specific files and inclusion in backup plans is easily confirmed
Risk mitigation steps are easy to execute
Collected data is the basis for compliance reports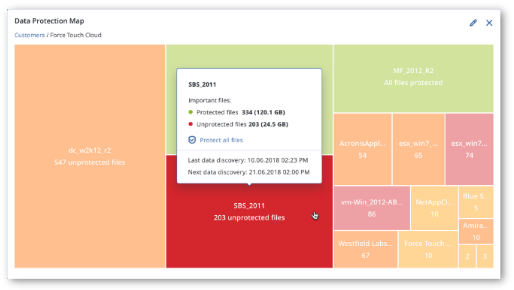 Build corporate whitelists to prevent false detections while making more aggressive, accurate heuristics
Improved detection rate may lead to more false positive alerts. Traditional global whitelisting does not support custom apps.
Cyber Protect scan backups with antimalware technologies (AI, behavioural heuristics, etc.) to whitelist organisational unique apps and avoid "false positives" in the future.
Eliminates time consuming manual whitelisting of unique apps
Improves detection rate via improved heuristics
Supports manual whitelisting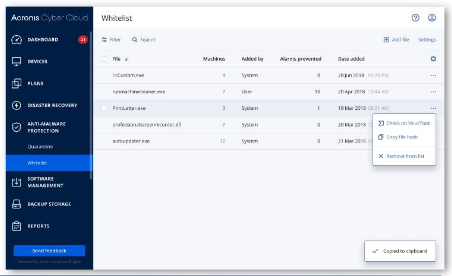 What to find out more about our Cyber Protect Services?