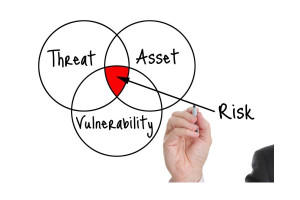 Vulnerability Assessments
With the current technological advancements, companies and their important web applications are exposed to more targeted attacks. Since the focus has shifted from the network level to application level, it is critical to revolutionize your security strategies to ensure fully protected and functional web applications.
Our knowledgeable experts have the perfect blend of expertise and experience that they use to determine the vulnerability of an infrastructure. We categorize and prioritize every threat found in our clients' systems to highlight the current position of security and to spell out the rectification process.
Vulnerability Assessments – Protecting Your From Becoming the Next Target
swissns GmbH believes that securing web applications is a never-ending task. This is why we've adopted a business-driven approach to help companies avail effective web solutions. We are here to assess the safety of your web applications. Once we've investigated vulnerabilities, we document them and also report the potential damage.
This is how the specialized team of swissns GmbH helps you get a comprehensive and correct image of the security condition of your infrastructure. Our exclusive vulnerability assessment reports typically include:
In-depth analysis of both physical and logical protection of your web applications.
A detailed overview of every vulnerability present in your servers, server applications, operating systems, network devices, databases, and devices that are linked to the network.
An exhaustive review of all the mechanisms used to secure sensitive information.
Recommended measures to help you overcome shortcomings and strengthen the security of your systems.
The vulnerability assessment services of swissns GmbH are compliant with the current international security standards that are sure to help organizations assess the security and robustness of their systems and products.
Want to detect and assess security vulnerabilities and correct them before malicious hackers get a chance to exploit them? Get in touch with our experienced team today to learn more about our vulnerability assessment offerings.