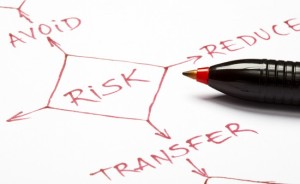 Security Consulting
Cyber security breaches are a very real threat to organizations today. These breaches can happen at any time and result in the loss of intellectual property, productivity, reputation and even money. To deal with the ever-evolving security threats, organizations must develop proactive defense and value creation capabilities.
Employ the swissns GmbH Security Consulting services to find out the flaws, and to build the defense needed for risk reduction. Our security professionals offer their extensive experience, education and deep industry-wide knowledge to help protect your IT infrastructure against threats, while also enabling the adoption of new technologies that support growth.
Maximising the Business Value for your Enterprise Security
While providing these Security Consulting service, we work closely with our clients to identify the requirements pertinent to the client's business and regulatory environment. This further helps us define a security solution that delivers the correct ROI for our clients.
We present an extensive range of information security solutions from strategy to design, building and deployment, ensuring a smooth run of operations throughout the implementation phase.
swissns GmbH Security Consulting solutions facilitate clients in making smarter decisions and manage risk on several fronts. We provide:
Enhanced security competence, enabling a culture of security and risk management in your organization
Well-positioned endeavors for alleviating potentially stressful situations and responding quickly to breaking events
Increased cost efficiency in the face of rising threats and regulatory issues
Better Management of the complex identity and access management problems
Protection of critical applications and travelling data from complicated attacks
Better use of analytics to distinguish patterns and segregate the core of security problems for your organization
Our decade long experience of helping corporations around the globe become secure against malicious threats gives us the capability to handle any security challenges brought to us. Our consulting services will help your organization perform in an optimal manner while remaining within an acceptable level of risk.
At swissns GmbH, we are aware of the extreme pressure and urgency our clients have to face because of a serious security breach. Let us worry about the consequences of a security incident at your organization by ensuring that it doesn't happen in the first place.
Make swissns GmbH your number one resource against vulnerabilities; contact us to find out how we can help your organization improve overall security resilience.