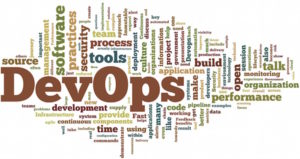 Having the right kind individuals in a particular role is absolutely crucial for the success of your business.  But when you bring in training, career advancement and motivation under the light, your leaders may face a hard time in managing their teams and have their plates already full. In all this, they can miss out the bigger picture, forgetting the key characteristics of effective team structures.
swissns GmbH can take the burden off your shoulders, helping you structure your IT teams such that you get the most out of them
In today's era, the work your teams are producing is increasing day by day. If you stick to conventional staffing models, your teams may not effectively be able to tackle the piling workload.  Along with your full time employees, you may also need to rely on flexible staffing solutions and outsourcing.   Plus, each and every role should be well defined and your employees should know what is expected of them. Only then can you harbour productivity and efficiency simultaneously.
How can we help you out?
We have set of comprehensive methodologies up our sleeves using which we identify and address organizational barriers that hinder performance. At swissns GmbH, we structure your IT, DevOps, service desk and incident management team such that you get the most out of them.
Initial Diagnostic – We determine strong and weak areas of your organizational structure, and the ones that are most critical for noticeable improvements
Design and Operational Model – We provide you with a consistent blueprint of how should organise your resources to achieve your business goals. We partner with you to design operating models and then deploy them.
Talent Management – You need the best people at the top if you want to grow, and we help you out with it.
Change Management – Adapting to change is a stressful process; we prepare you for this through clear communications, engagement and motivation plans
The Key Elements of an Effective Team Structure
Command Chain – This determines who directly and indirectly reports to whom
Control Span – The number of reportees whom a supervisor can manage effectively
Centralisation – This decides with whom the decision making power lies. Centralised decision making depends on only a key personals, whereas decentralized decision making considers the opinions of top tier management
Specialisation – The degree to which tasks are broken down into individual roles; specialisation can be divided high and low specialisation
Formalisation –  Defines the structuring of a job by considering rules and procedures
Departmentalisation – The act of grouping roles for coordinating common activities
Common Team Structures
Close knot collaboration
Dedicated
Cross functional
What benefits do you enjoy?
Greater productivity
More effective collaboration
Providing better support to customers
Handing requests for changes more efficiently
Let's get started restructuring your teams so that their potential is fully realized