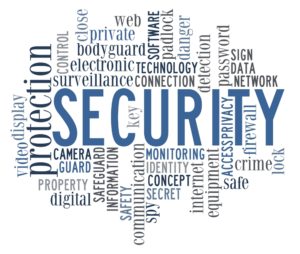 The 21st century is an amazing time period to live in; the vast amount of data being exchanged over the internet is just breathtaking! With over 3.4 billion people using the internet to conduct searches on Google, post tweets, update their Facebook statuses, and watch videos on YouTube, it's safe to say that modern communication has reached a remarkable stage.
But modern technology is not perfect; it comes with its own set of problems and one of these problems is security. The internet is vulnerable to external and internal threats posed by hackers who steal vital data and information. This leads to loss of privacy, productivity, customers, and revenue for businesses whether large or small. In fact, there have been many cases of data breaches in the recent past. Let's look at the 4 most famous ones.
1.    Sony Pictures Entertainment
Have you watched the movie, 'The Interview'? If not, you should it. It's a good one and if you didn't know, it was actually released earlier than its planned release date. This is because in 2014, one of the biggest data breaches occurred in Sony Pictures when hackers managed to hack into the company server and steal everything.
As many as 6800 employees were affected along with another 40,000 people including contractors, actors, and directors. Marketing plans, financial information, 4 unreleased films, film scripts, social security numbers, and passport copies were stolen. The cost of the breach was nearly $35 million.
2.    JP Morgan Chase and Co.
JP Morgan spends an estimated $250 million annually on cyber security measures and yet, in 2014, hackers were able to breach the company servers and leak the usernames, email addresses, phone numbers, and home addresses of about 7 million small and medium-sized businesses and 76 million households. The estimated damage was close $1 billion.
3.    eBay
The most popular eCommerce platforms was attacked by hackers in the late of February 2014 when they gained access to the company's servers and database and stole personal information of nearly 145 million customers.
A lawsuit was filed against the company and eBay was forced to pay $200 million in damages to its customers. The only good thing to come out of this was that the financial information of the customers was never compromised.
4.    Target Stores
This famous retail store in the U.S. was attacked in December 2013 when nearly 30 million debit and credit cards' information was stolen. There was another attack in January 2014, when personal information like names, email addresses, telephone numbers, and home addresses of 110 million customers was compromised. The result was that Target Stores had to pay $250 million in reparations to its customers.